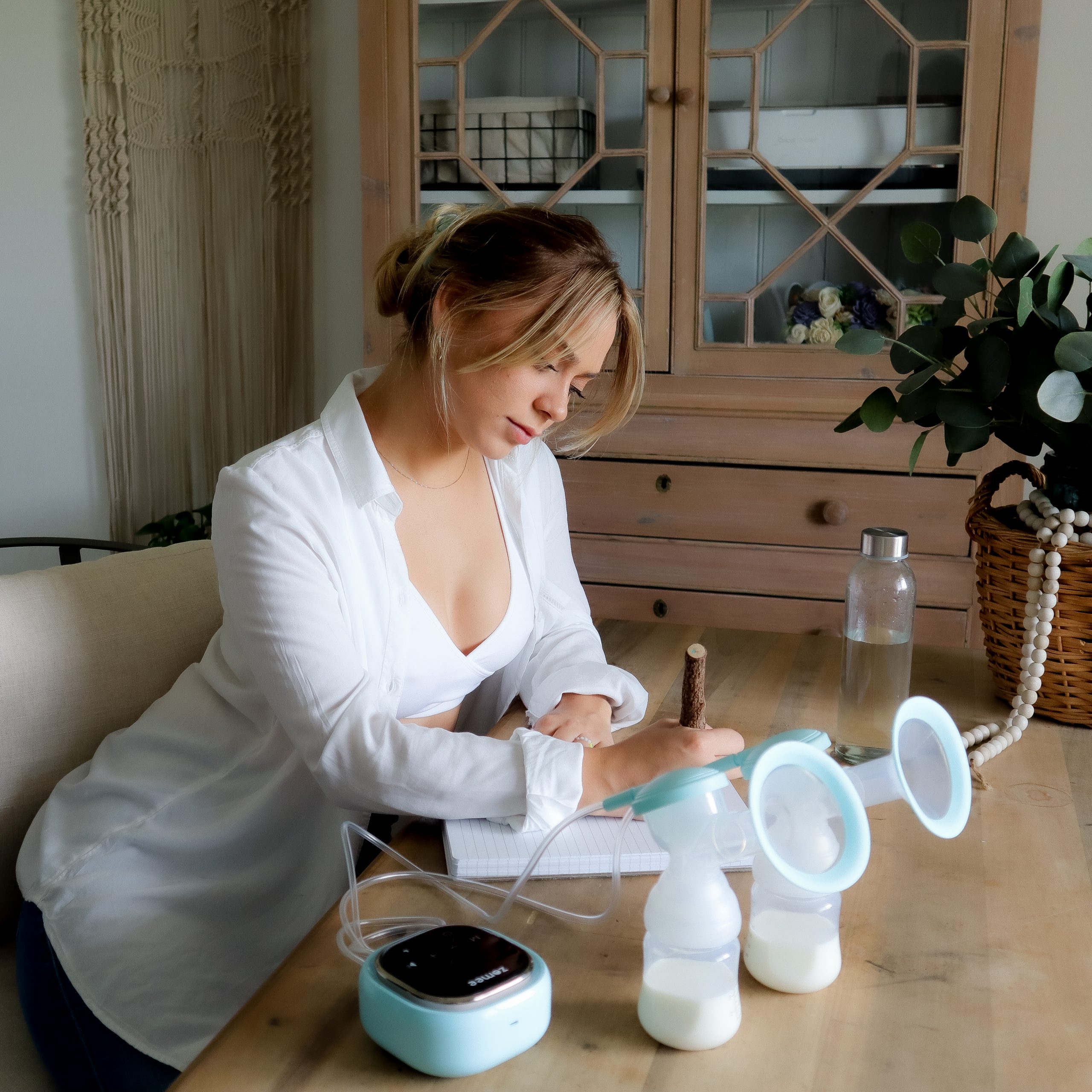 Zomee Z2
Get Yours Now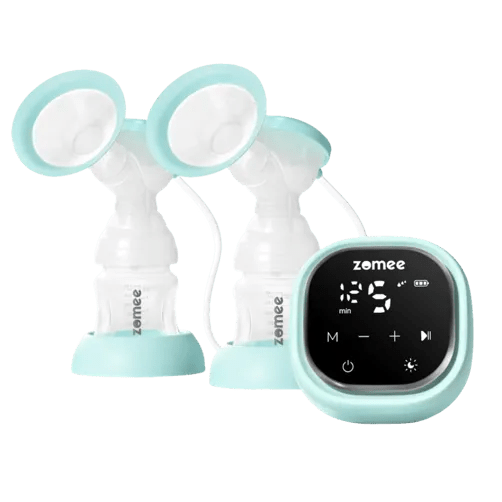 100% COVERED BY MOST INSURANCES
Unimom Zomee z2
Introducing the Zomee Z2, a state-of-the-art, hospital-grade double electric breast pump designed with innovative features that will revolutionize your pumping experience. The Z2 is compact, yet powerful, offering three distinct pumping styles – Stimulation, Expression, and 2-Phase modes – allowing you to customize your sessions for optimal comfort and efficiency. Unique to the Z2 is its alternate mode technology, which rhythmically alternates expression between breasts, mimicking the way a baby feeds and helping you express more milk in less time.
Equipped with an LCD screen, nightlight, and a hygienic anti-backflow system, the Z2 ensures both convenience and cleanliness. The pump's internal rechargeable battery provides over 2 hours of power, making it perfect for busy moms on the go. With single or double pumping capability, 19 suction levels, and BPA and phthalate-free components, the Zomee Z2 is the ultimate breast pump for modern moms.
Don't miss your chance to elevate your pumping experience with the Zomee Z2 – a pump that seamlessly combines innovation, efficiency, and comfort for an unparalleled breastfeeding journey.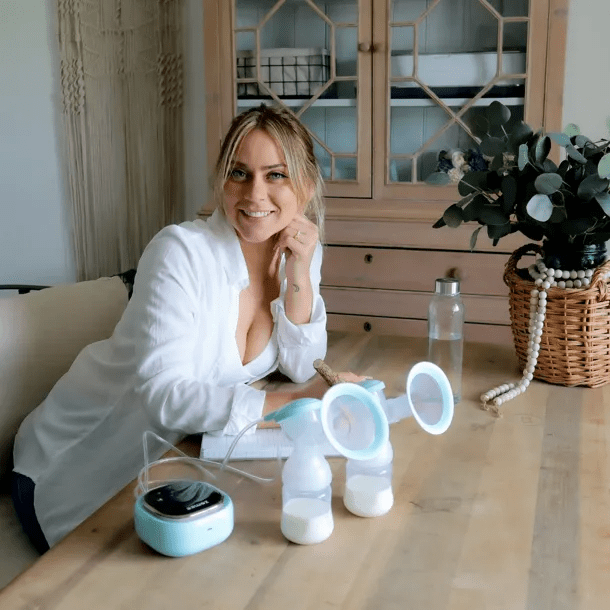 Portable & Discreet
he Zomee Z2 breast pump is designed with portability in mind, making it an ideal choice for busy moms who need a reliable and efficient pumping solution on the go. Its compact size and lightweight design allow for easy transportation, fitting effortlessly in your purse or diaper bag. The pump's internal rechargeable battery offers over 2 hours of continuous pumping power, ensuring you'll never be caught without a charged pump when you need it most.
Whether you're at work, running errands, or enjoying a day out with your little one, the Zomee Z2 provides the flexibility and convenience you need to pump discreetly and comfortably, no matter where life takes you. Say goodbye to the days of being tethered to a wall outlet and experience the freedom of portable pumping with the Zomee Z2.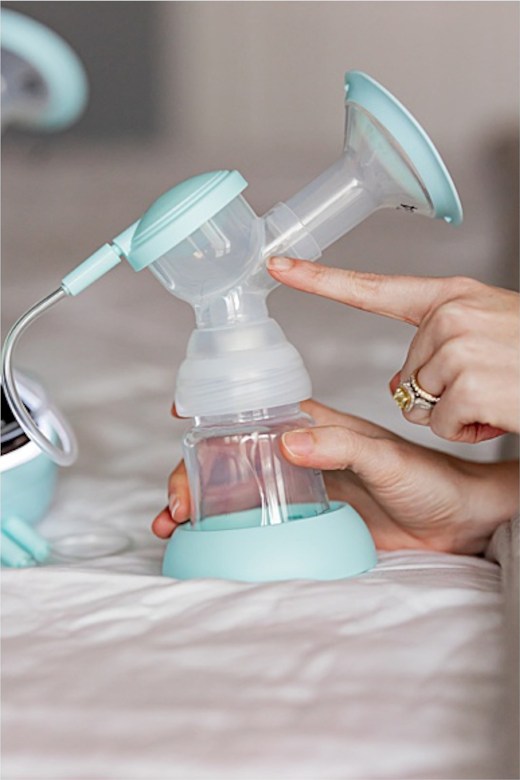 Ultimate Comfort
The Zomee Z2 breast pump is designed with your comfort in mind, ensuring a pleasant and efficient pumping experience. The pump includes two sizes of flex breast shields (21mm and 24mm) to accommodate different breast sizes, providing a secure and comfortable fit. These soft, silicone shields conform to the shape of your breast, reducing pressure and discomfort during pumping sessions.
With 3 modes and 19 suction levels, you can customize your pumping experience to suit your personal comfort preferences. The Zomee Z2 features 9 levels of expression mode, 5 levels of stimulation mode, and 2 levels of 2-phase mode, allowing you to find the perfect settings for your body's unique needs.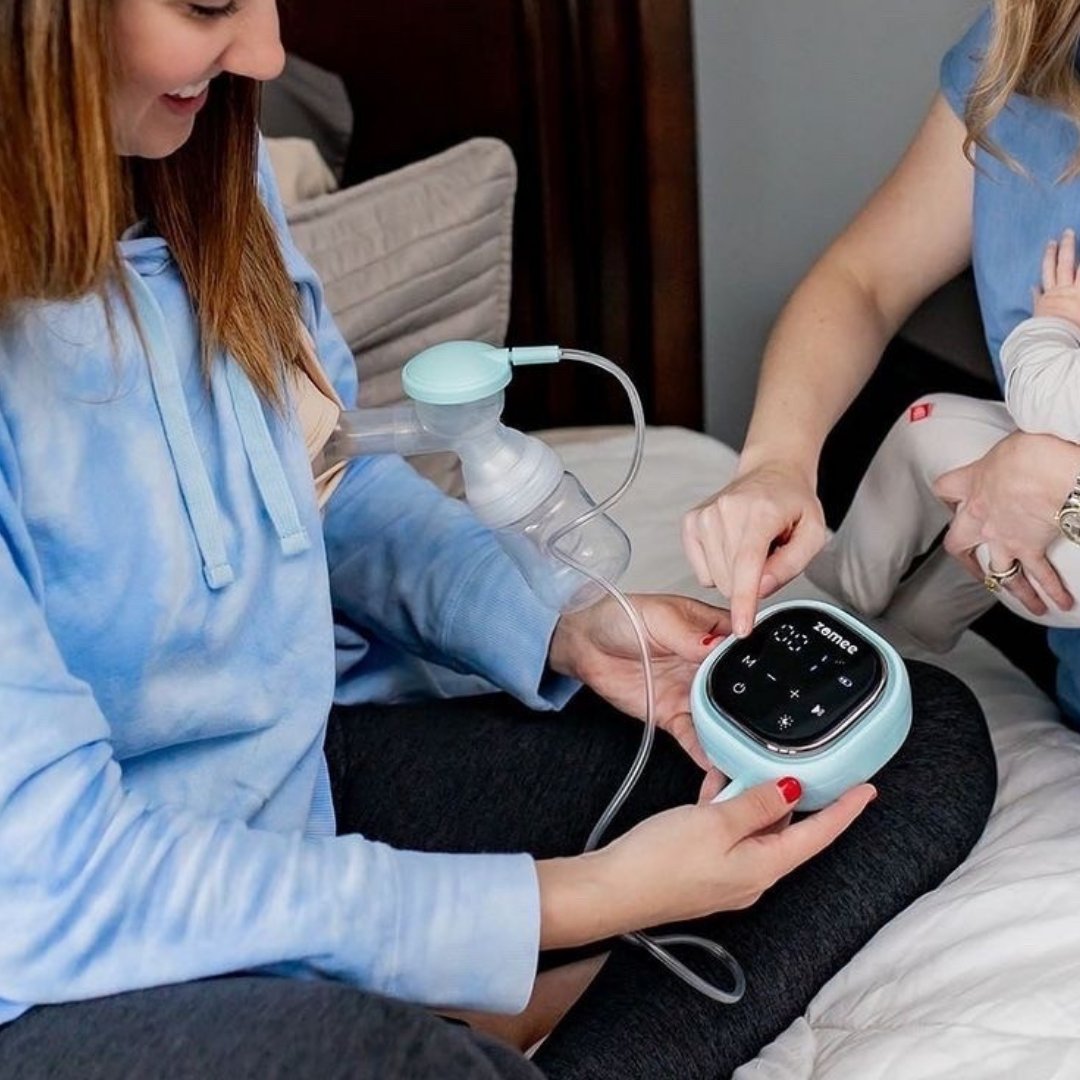 Innovative Technology
The hygienic anti-backflow system ensures that milk flows smoothly without leaking or causing discomfort, and the pump's quiet operation allows for discreet pumping without drawing attention. Enjoy a comfortable and efficient pumping experience with the Zomee Z2 breast pump, designed to cater to your needs and make your breastfeeding journey a more enjoyable one.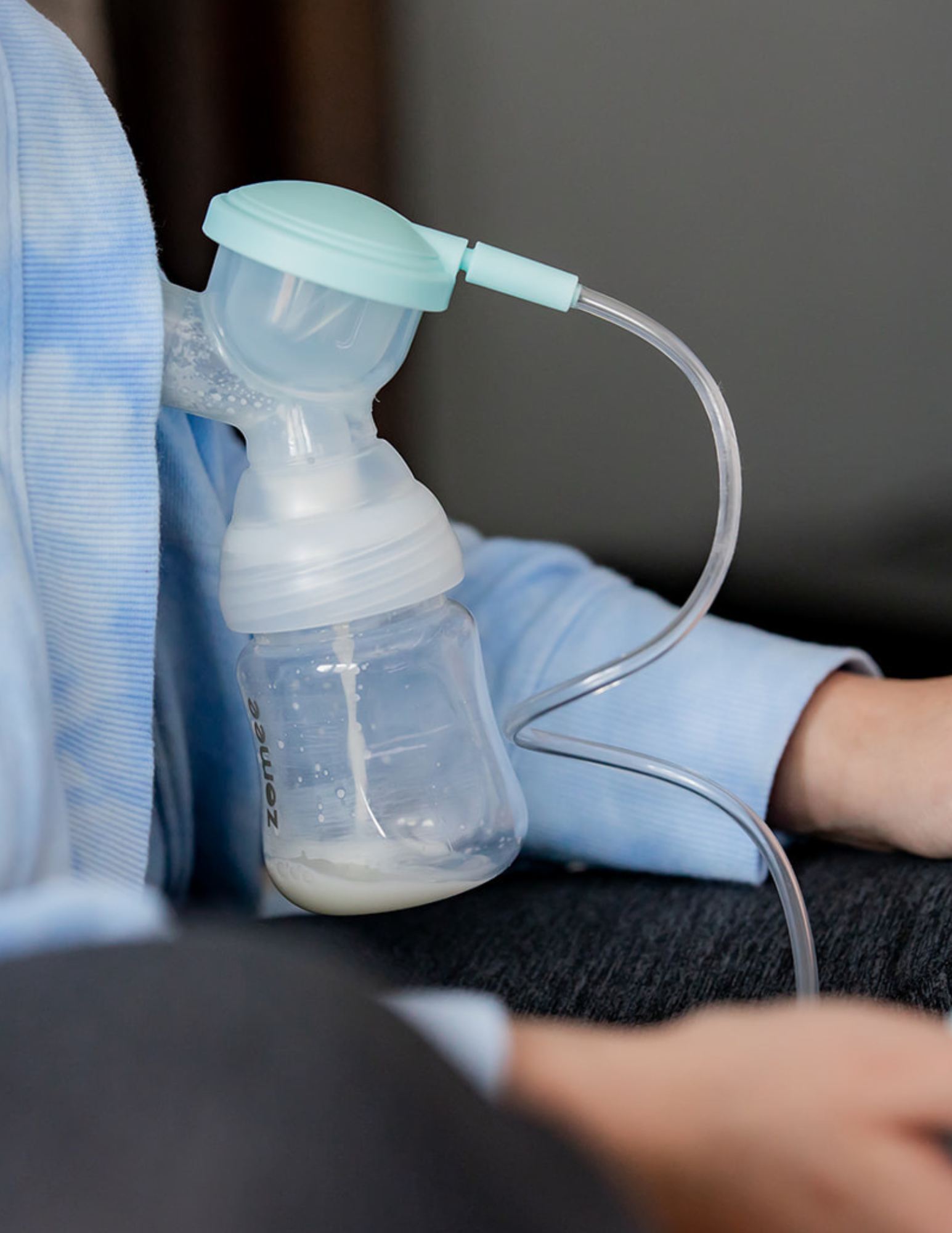 GET A ZOMEE FIT & COMPRESSION SOCKS
100% COVERED BY MOST INSURANCES
Texas moms! Don't miss this incredible opportunity to get all the essentials for your pregnancy and postpartum journey, 100% covered by most insurances! Our Unimom Zomee Z2 breast pump, compression socks, and premium postpartum garments provide a comprehensive support system for you during this special time in your life. Experience the convenience of hands-free pumping, the comfort and health benefits of stylish compression socks, and the recovery-enhancing properties of our expertly designed postpartum garments. Don't wait another moment to claim these must-have accessories to make your motherhood journey as smooth and enjoyable as possible. Take advantage of this limited-time offer and secure your products, covered by most insurances, today! Join the community of empowered and confident Texas moms who trust our products to support them during pregnancy and beyond. Act now and transform your experience with these essential tools, designed just for you