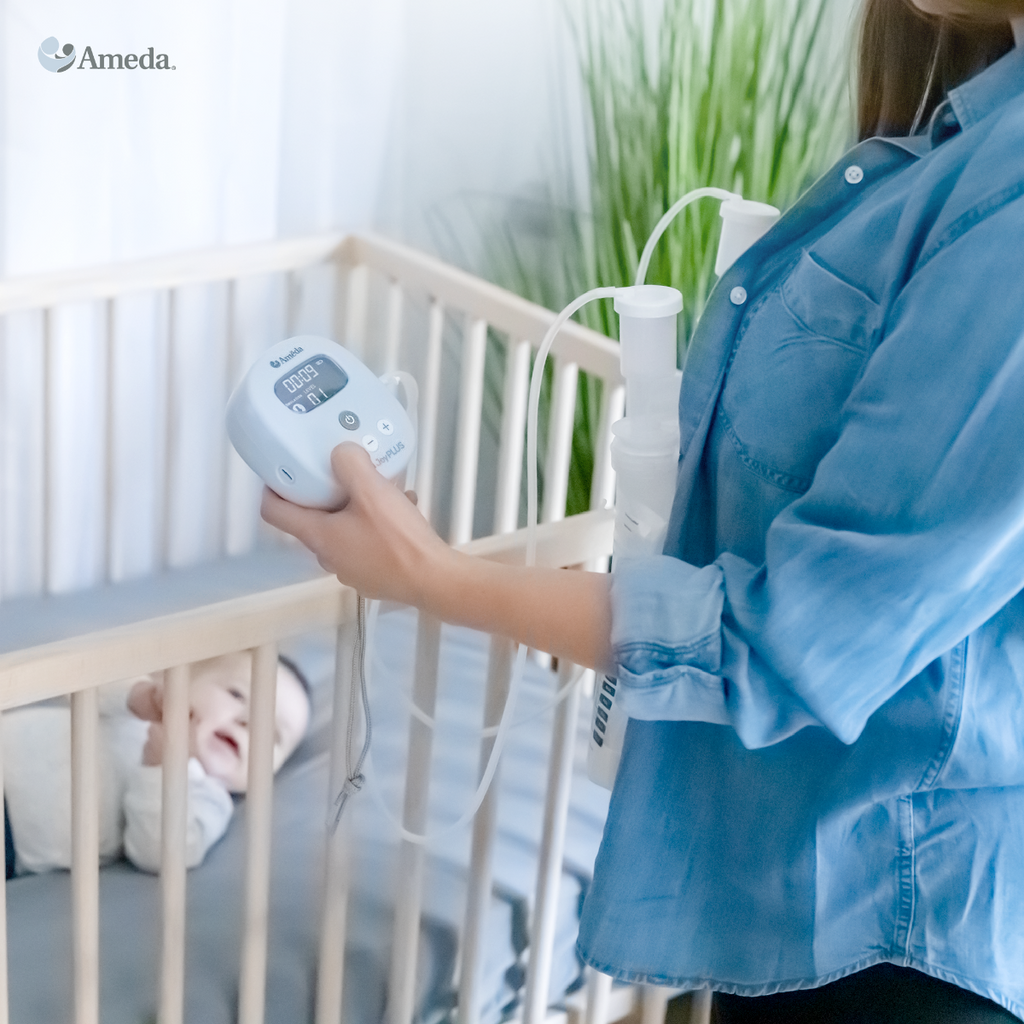 Ameda Mya Joy Plus
Get yours Now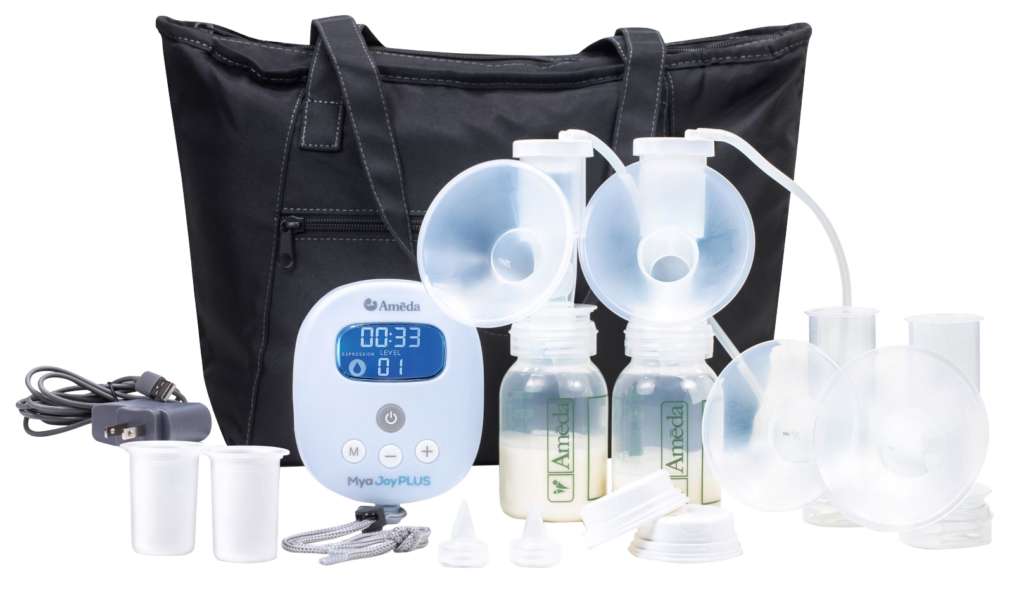 100% COVERED BY MOST INSURANCES
Ameda Mya Joy PLUS
Meet the Ameda Mya Joy PLUS – the newest member of the Mya Joy family of pumping solutions. Mya Joy PLUS combines the hospital strength performance moms demand with the incredibly small pump design they need. The thoughtfully designed pump comfortably fits in the palm of a hand and has whisper quiet operation. We "PLUSED" up the new Mya Joy PLUS with additional lifestyle features that include a long-lasting rechargeable battery, USB charging cord and convenient wrist lanyard. All of this from Ameda – the brand Trusted by Hospitals and Loved by Moms for over 80 years.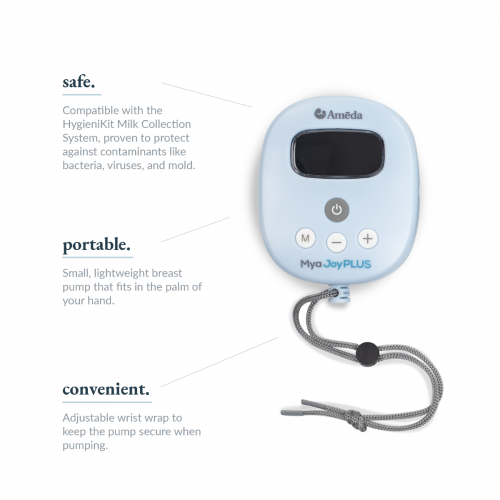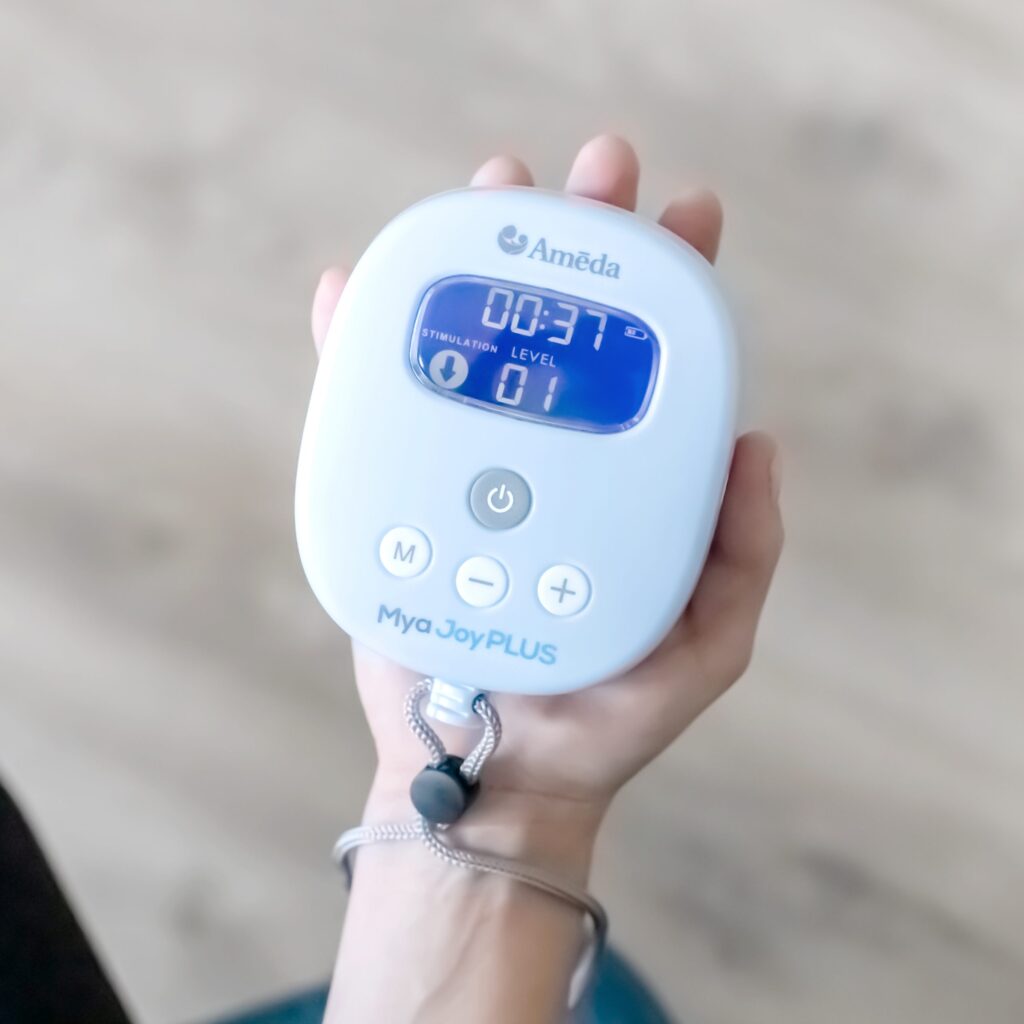 When moms need a reliable pump with versatile features, safety, and comfort, they choose the Mya Joy. This hospital-strength breast pump offers the best value for moms who are looking for a convenient pumping experience with adjustable settings for single or double pumping. Powerful , lightweight and quiet, the Mya Joy also features the world's only FDA-cleared pump kit that helps protect breast milk from contaminants, known as the HygieniKit. This pump delivers on the ultimate promise of comfort for pain free pumping by offering a wide range of settings, mom-friendly features, and flange sizes. Whether pumping on-the-go, at home or at work, Mya Joy offers pumping without compromise with its travel-ready size that's compact, light and portable.
Features & Benefits
Includes a tote bag and an accessory bag for parts
Hospital strength performance with two modes of pumping
Small and lightweight with a rechargeable battery, USB charging cord, and convenient wrist lanyard
Wide range of suction and speed settings, functions, and CustomFit flange sizes available
Operates at less than 45dB and allows for discreet pumping anywhere
Ameda's HygieniKit true closed system not only helps protect breast milk from backing up into the tubing but also prevents the system from potential contaminants like bacteria, viruses, and mold growth
Large, backlit digital LCD display with timer and push button controls
2-phase adjustable suction modes: Stimulation (6 Levels) & Expression Mode (12 Levels)
2-minute auto switch to Expression Mode
Adaptable for single or double pumping
Integrated rechargeable battery provides up to 2 hours pumping time on a single charge
USB charging cord and wall adapter provides flexible charging
Features Ameda HygieniKit Milk Collection System
Ameda HygieniKit Double Pump Kit supports a seamless transition from hospital to home
Compatible with Ameda's CustomFit Flange System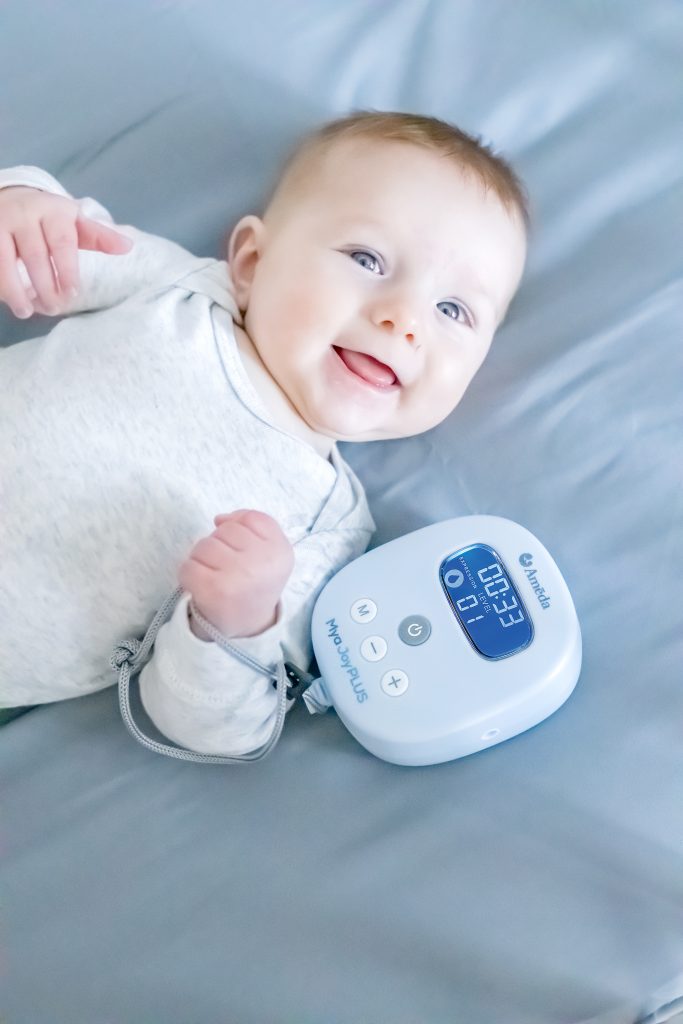 This package includes:
Ameda Mya Joy PLUS Breast Pump
AC Power Adapter with USB-C cord
Dual HygieniKit® Milk Collection System
CustomFit™ Flanges (25mm, 28.5mm)
2 Extra Valves & Diaphragms (for HygieniKit)
Tote Bag
Accessory Bag (for Parts)
Instructions for Use (Quick Start Version)
We offer high-quality breast pumps in Texas. To get your 100% insured Ameda Mya Joy Plus, Order Now. We will check your eligibility and contact you within 72 hours.