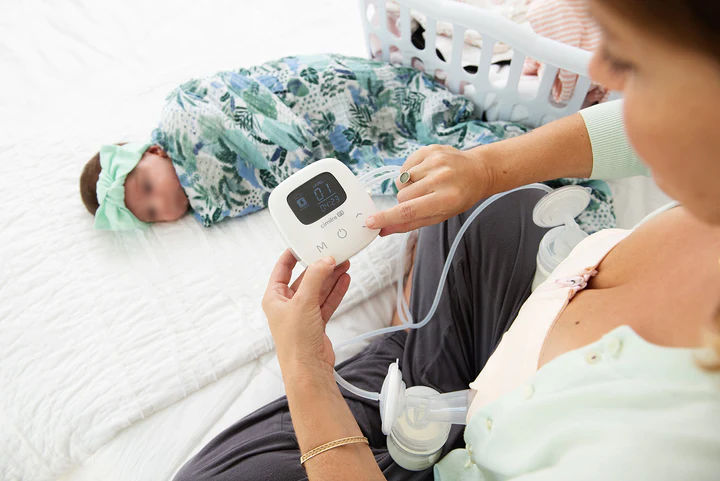 Discover the Freedom to Pump Anywhere
Cimilre P1
Get yours Now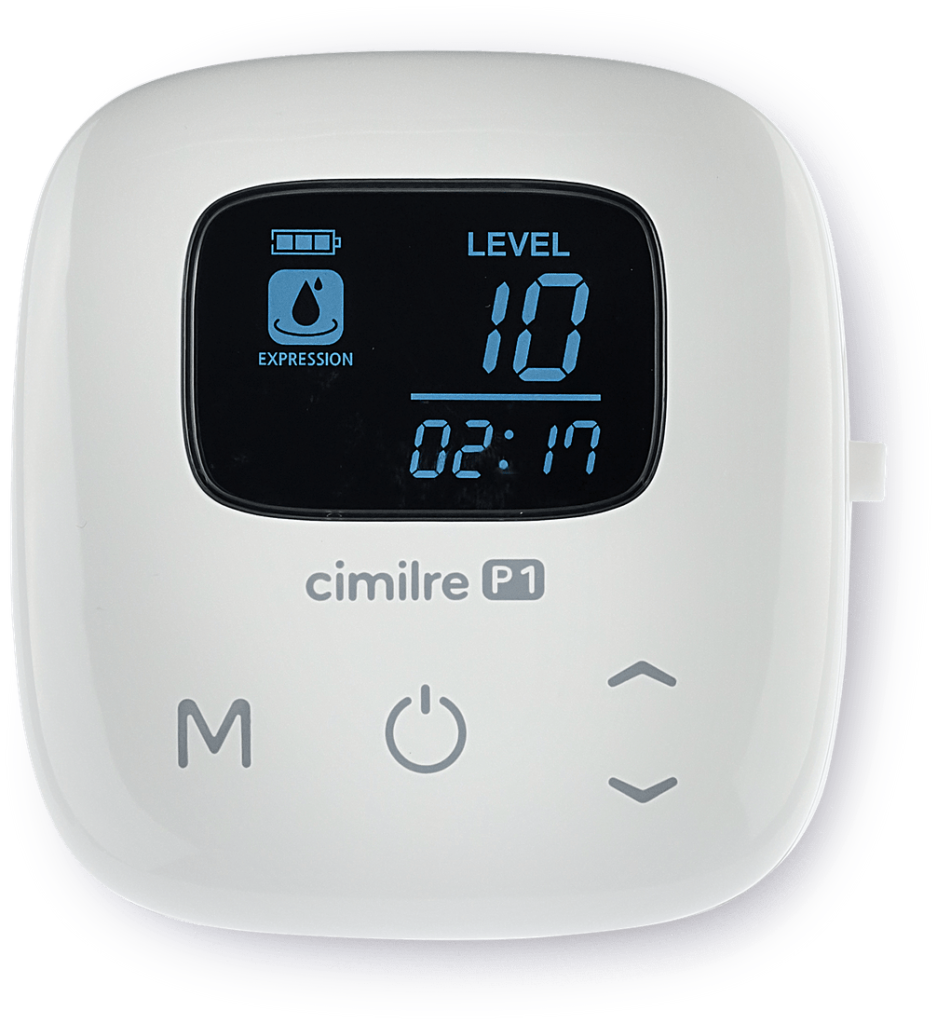 100% COVERED BY MOST INSURANCES
Power, Comfort, and Convenience
Unparalleled Portability: The Cimilre P1 is designed to fit in the palm of your hand and weighs only 0.55 lbs, making it the ideal companion for moms on-the-go.

Customizable Comfort: With intuitive touch controls and a backlit LCD screen, easily adjust the suction levels in Massage and Expression Modes to find the perfect fit for your body, ensuring optimal milk flow.

Rechargeable and Reliable: The built-in lithium-ion battery ensures you're never left without power, while the closed system design prevents contamination, keeping your milk safe and fresh.

Quiet and Discreet: With a noise level of less than 45 dB, the P1's quiet motor allows you to pump discreetly, whether you're at home or on-the-go.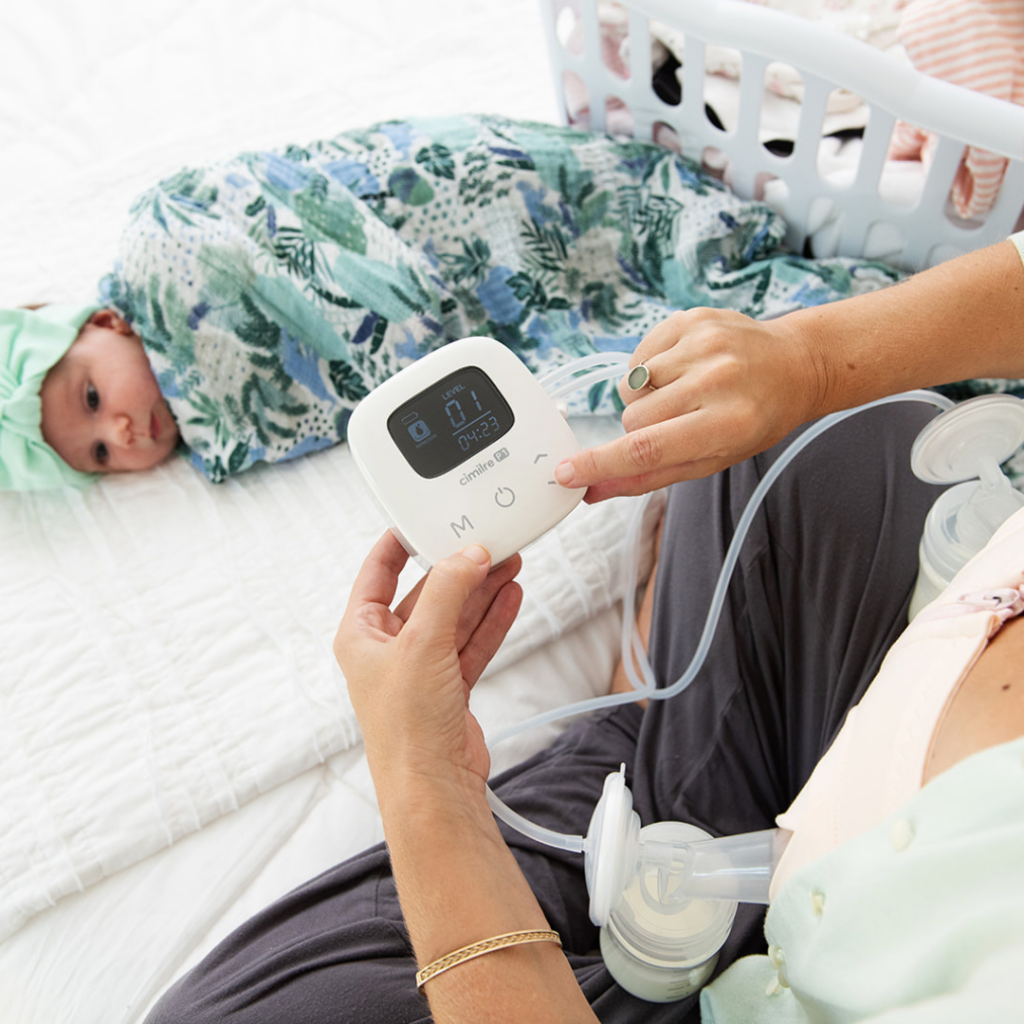 The Cimilre P1 Double Electric Breast Pump is the ultimate solution for busy moms who demand efficiency, comfort, and convenience in their breast pumping experience. This lightweight, compact pump boasts a rechargeable battery, adjustable suction strength in both Massage and Expression Modes, and hospital-grade suction up to 285 mmHg.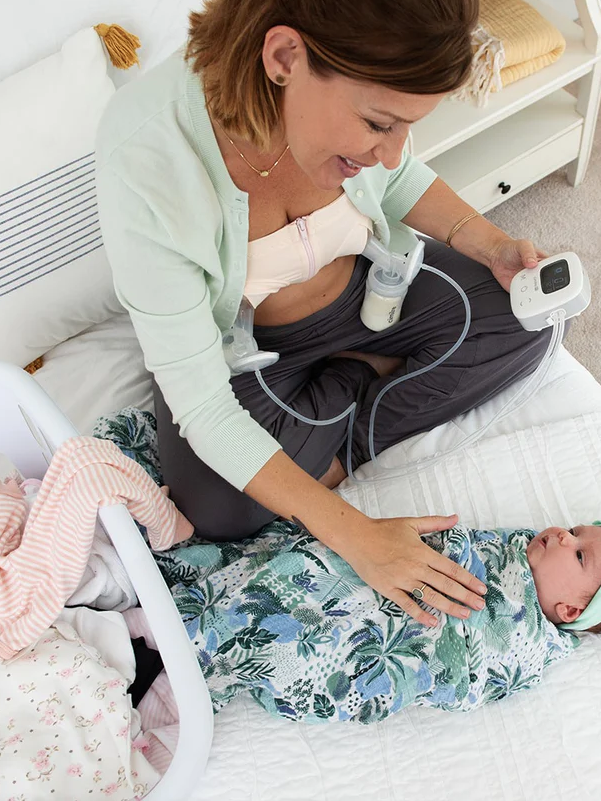 With the P1's touch controls and lock feature, you can confidently pump without worrying about accidentally changing your settings. The backlit LCD screen and 30-minute auto-shutoff timer ensure a seamless and efficient pumping session every time.
Our P1 pump is backed by a two-year warranty on the motor, giving you peace of mind as you embark on your breastfeeding journey. Don't forget to personalize your pump with our beautiful pump skins, available separately.
Upgrade your breast pumping experience today with the Cimilre P1 Double Electric Breast Pump. Order now and enjoy the freedom to pump wherever life takes you!
GET A Cimilre P1 & COMPRESSION SOCKS
100% COVERED BY MOST INSURANCES
Texas moms! Don't miss this incredible opportunity to get all the essentials for your pregnancy and postpartum journey, completely covered by most insurances! Our Unimom Spectra S2 wearable breast pump, compression socks, and premium postpartum garments provide a comprehensive support system for you during this special time in your life. Experience the convenience of hands-free pumping, the comfort and health benefits of stylish compression socks, and the recovery-enhancing properties of our expertly designed postpartum garments. Don't wait another moment to claim these must-have accessories to make your motherhood journey as smooth and enjoyable as possible. Take advantage of this limited-time offer and secure your products, covered by most insurances, today! Join the community of empowered and confident Texas moms who trust our products to support them during pregnancy and beyond. Act now and transform your experience with these essential tools, designed just for you