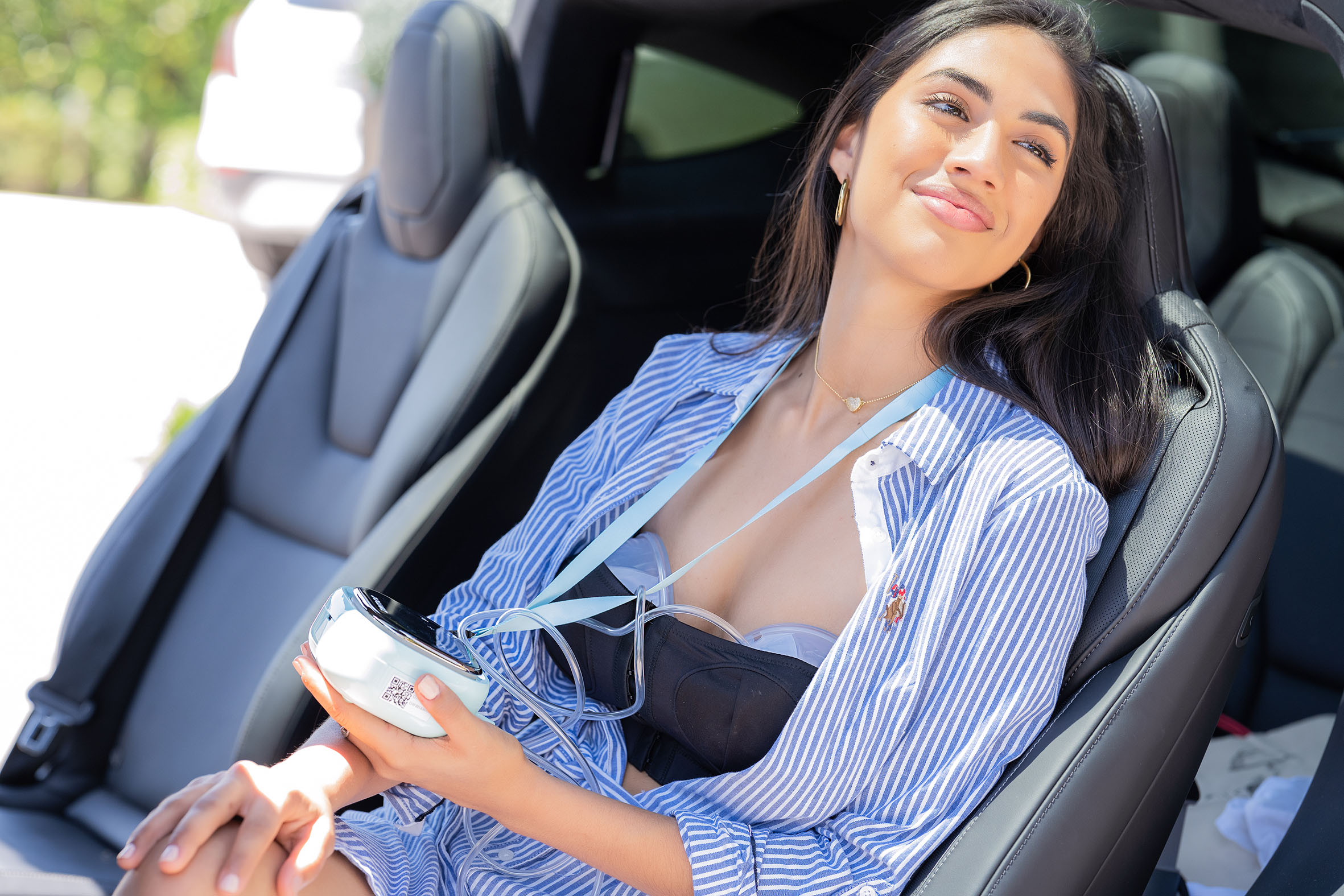 Zomee
Hands-Free
Collection Cups
Take breast pumping to the next level with Zomee's Hands-Free Collection Cups.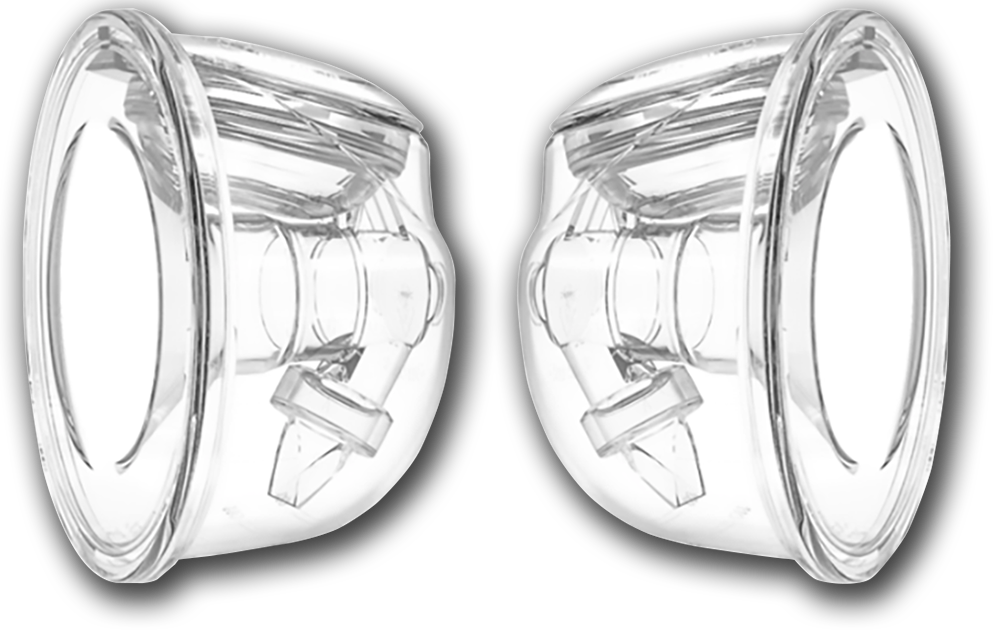 Zomee's lightweight
Hands-Free
Collection Cups
Zomee's lightweight Hands-Free Collection Cups are BPA-free and will take your pumping confidence to a whole new level by collecting up to 5 ounces of breast milk in each container while comfortably resting inside your nursing bra under your clothing. Find your best fit by using the included 28mm flanges, or by adjusting the size with the included 24mm funnel inserts. Compatible with the Zomee Z1 & Z2 as well as most major pump brands.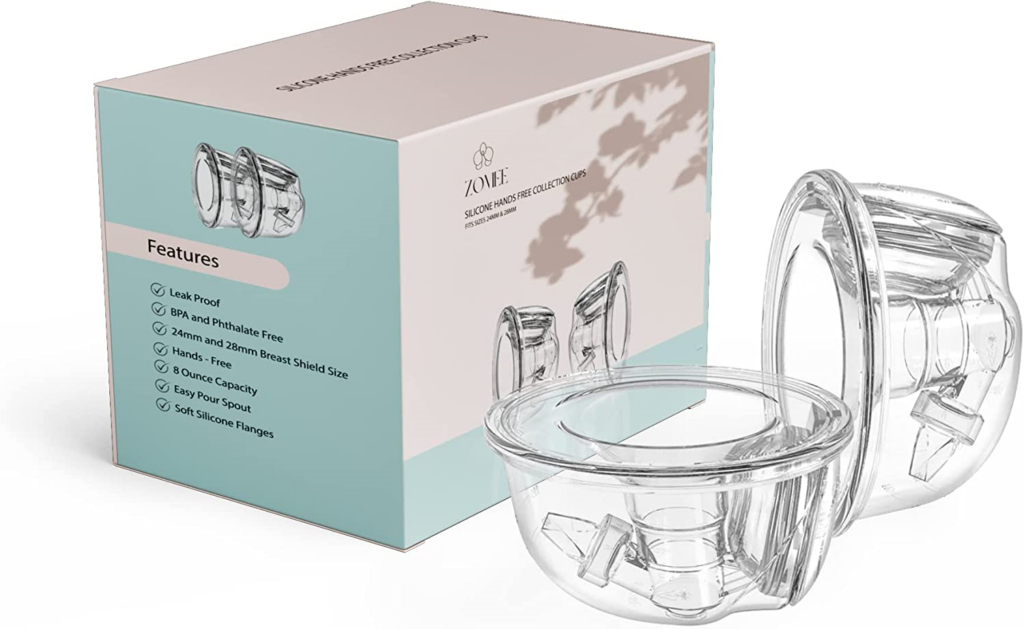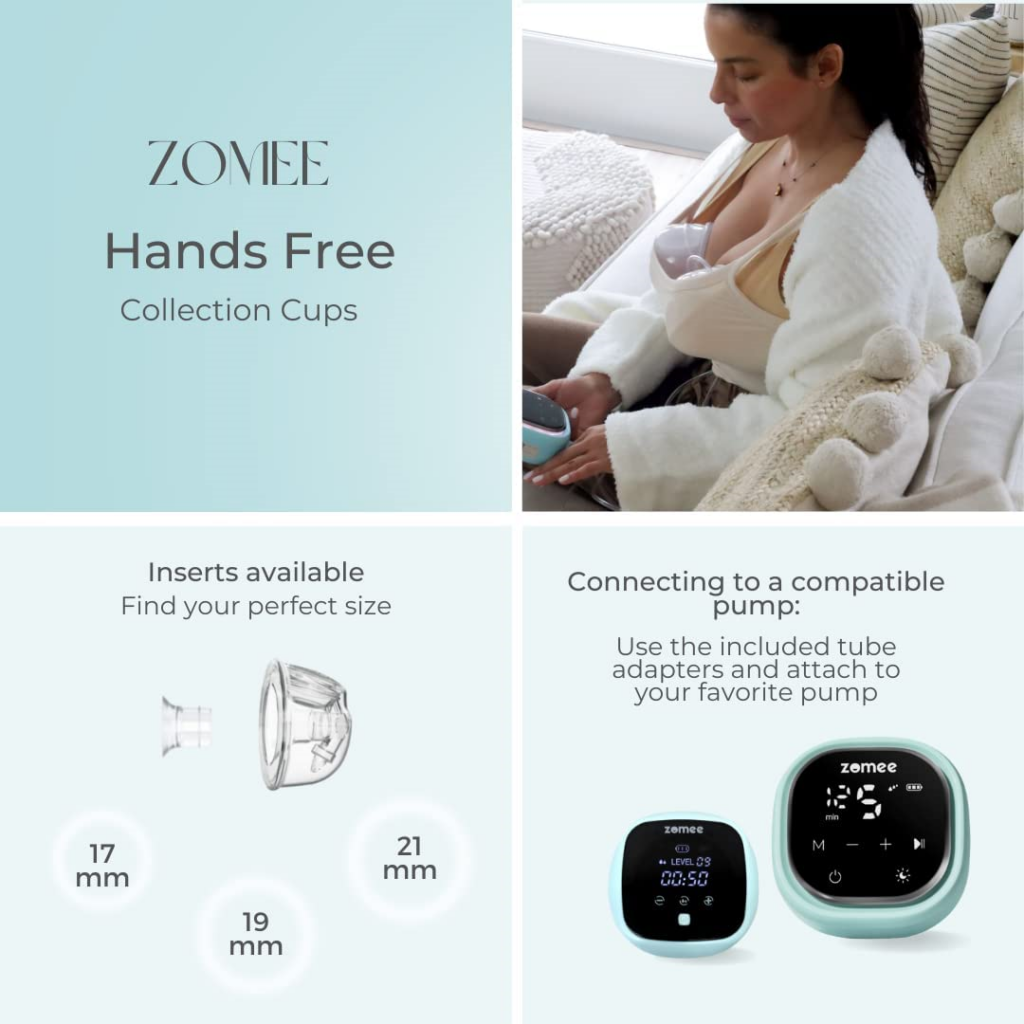 How to Use:
Place the pump seal into the breast shield and then put the diaphragm into the cup.
Secure the diaphragm cap firmly on the top of the diaphragm.
Insert the duckbill valve into the cup and then place the breast shield into the body.
Close the collection cup, making sure that the hole aligns with the tube connector.
Connect the breast shield to the pump.
Insert the 24mm funnel into the breast shield if you require a smaller fit.
What's Included:
2 – Hands-Free Collection Cups
2 – 24mm Insert Funnels
2 – 28mm Breast Shields
2 – Tubes
2 – Diaphragms
2 – Diaphragm Caps
2 – Duckbill Valves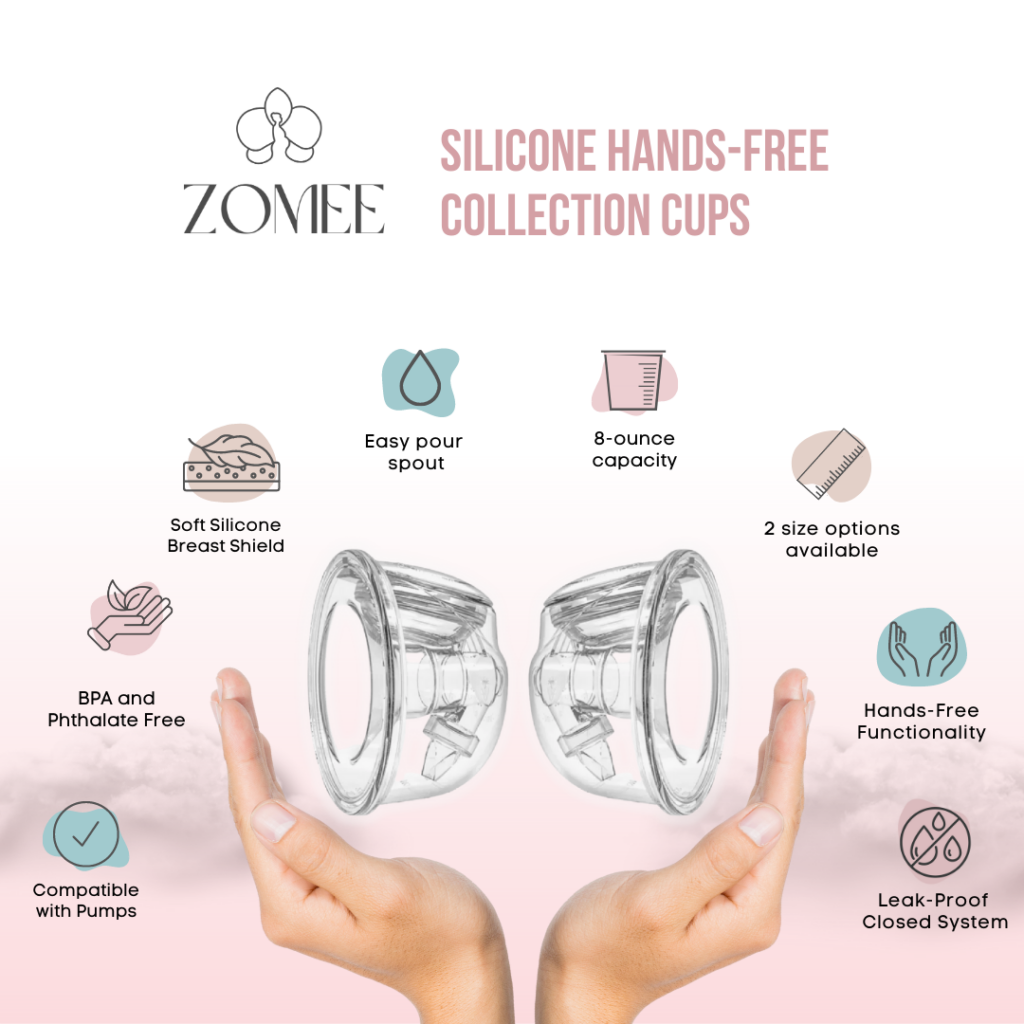 Compatible With:
Ameda: Mya, Mya Joy
Medela: Pump in Style Advanced, Pump in Style with MaxFlow, Sonata, Freestyle, Freestyle Flex, Swing Maxi
Freemie: Independence, Liberty
Spectra: S1, S2, S9, Synergy Gold
Evenflo: Advanced
Motif: Luna, Duo
Zomee: Z1, Z2